CHATEAU LA DURANTIE, LANOUAILLE, FRANCE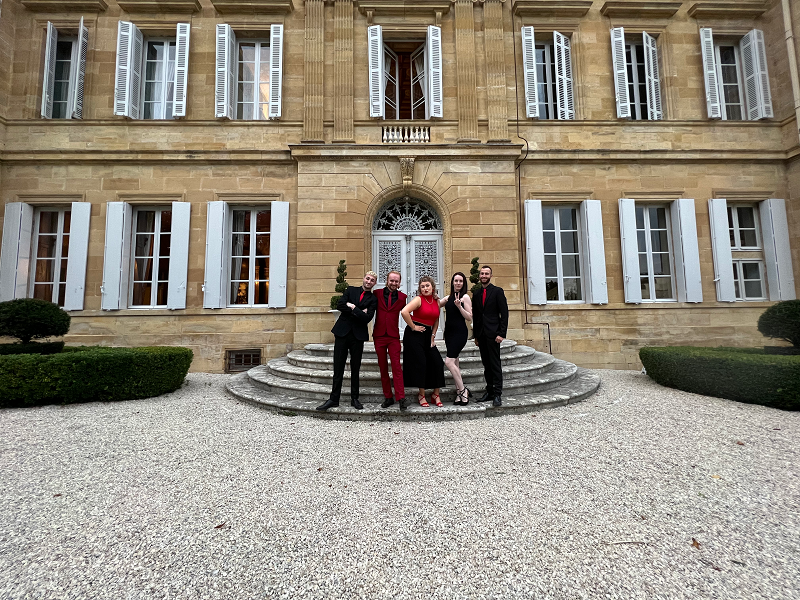 "Harry and the band played at our wedding in a beautiful Chateau in France. On the build up Harry was proactive in checking in with us to make sure everything ran smoothly, he was amazing, his suggestions were so helpful. On the day the band were incredible, they kept all our guests on the dance floor all night, it was perfect. The Sax player made it even more special, the band gave us a day we will never forgot. We just wish we could do it all again"
- Kayley & Gemma, Destination Wedding in France, September 2021
WEDDING, NEWTON HALL, NORTHUMBERLAND
"Central Avenue Band played our evening wedding reception. We had an 8-Piece Band and they were absolutely fantastic! The music was exactly what we wanted and the band's energy was amazing. All of our guests commented on how great the band were and they kept the dance floor jam-packed which is exactly what we wanted! Harry was really professional and easy to communicate with in the planning stages too. We would highly recommend Central Avenue Band and would definitely use them again for events in future"
- Katie & Asif, May 2022
David Lloyd Clubs
"We asked Central Avenue to play at David Lloyd Clubs annual management awards in Glasgow in December 2021 and were certainly not disappointed with our choice!!!! The band were fantastic, the choice of music and genre was extremely fitting for an audience that spanned generations and the sound made for great listening keeping our team dancing well into the early hours. I would recommend Central Avenue for any function that you are planning, we will definitely be using them for future events. Thanks for a great evening"
- Corporate Event, David Lloyd Clubs, December 2021
Marquee Wedding, New Years Eve, Oxfordshire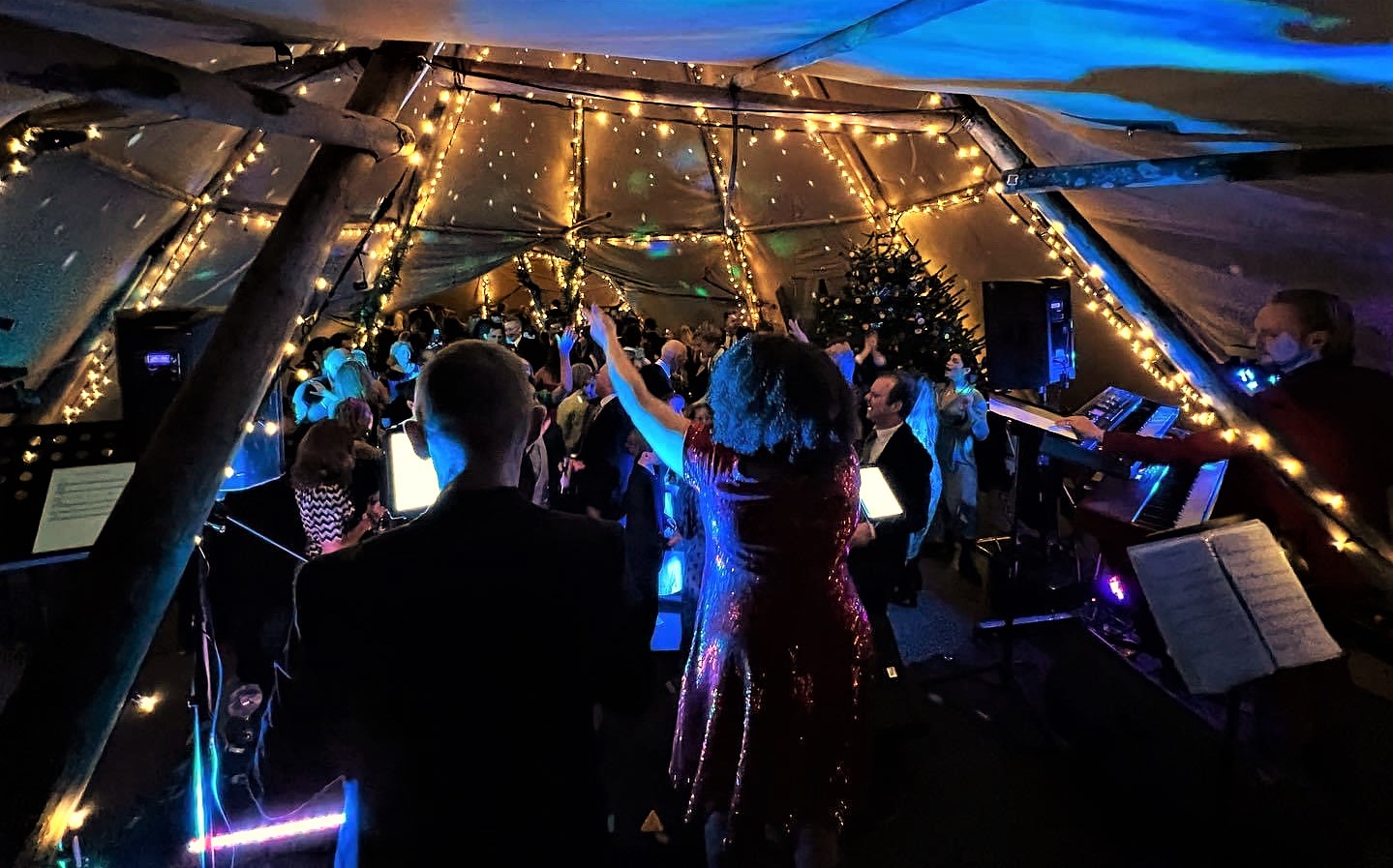 "Central Avenue were completely brilliant. The dance floor was packed all night. What a way to celebrate our wedding and see in New Year. Thank you so much Central Avenue. I would recommend you to anyone!"
- Oliver and Isabel, December 2021
YORK MARINA YACHT CLUB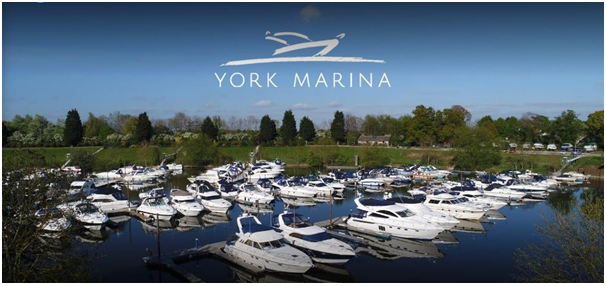 "Central Avenue performed at the York Marina Yacht Club earlier this year – they were absolutely amazing. Their wide range of music successfully entertained all of our guests. A really slick, soulful and smooth band. Perfect for a corporate gig or wedding. Really easy to work with and they delivered an amazing result".
- Corporate Event, York Marina Yacht Club, May 2019
New Year's Eve Party, West Sussex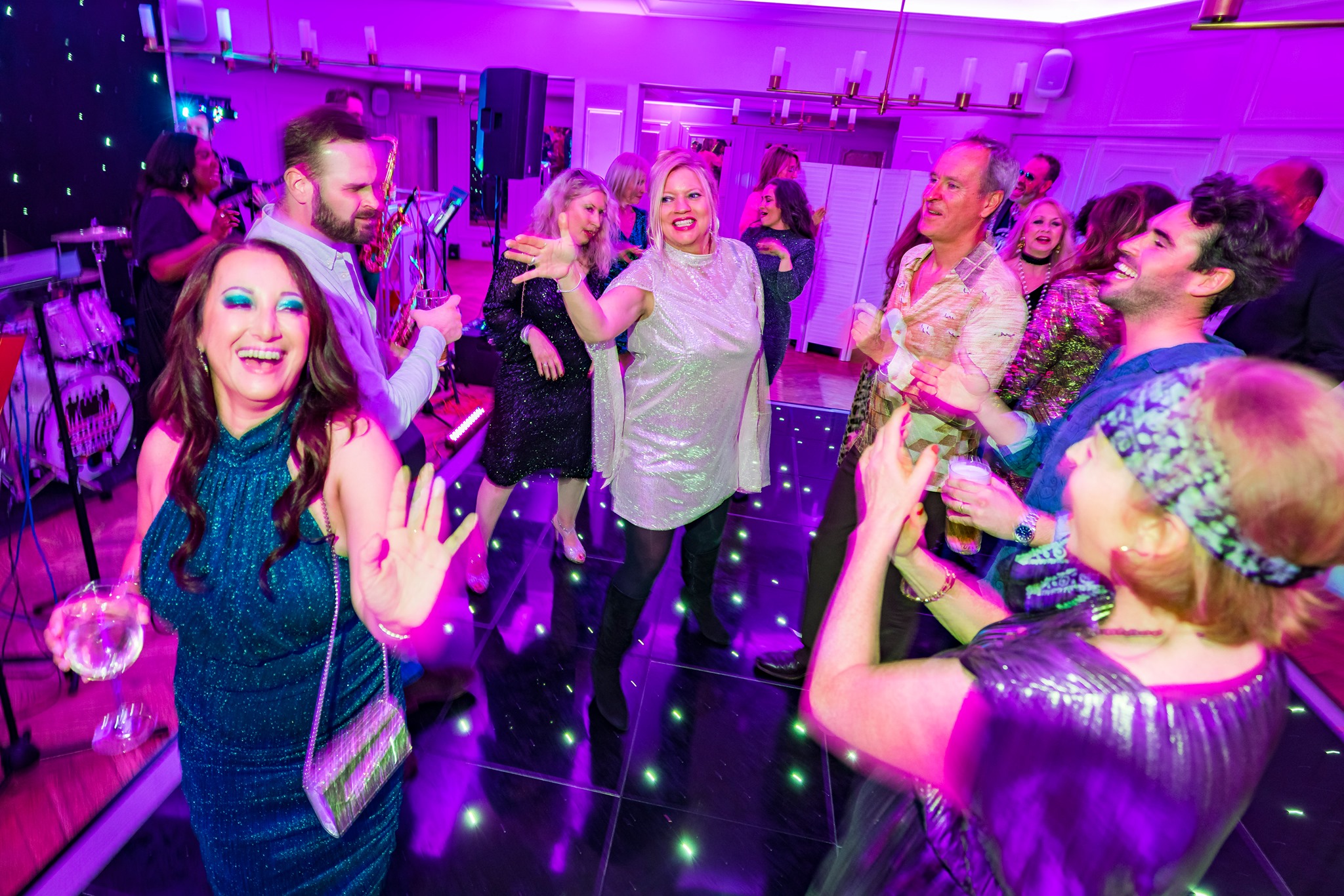 "We were lucky enough to have Central Avenue perform for us on New Year's Eve and they were nothing short of fantastic. We have had these guys for the last 3 years! From the weeks prior to the event then the event itself the process was made very easy by clear communication and organisation from band manager Harry. The band played 3 separate sets throughout the night and even played longer than agreed after the bells which went down brilliantly with all that attended. In the week since the event, I have had countless customers who attended complementing the band and asking when I'm having them back. Would highly recommend, Great group, great choice of songs and a great sense of fun"
- Luke, December 2021
ROYAL MILITARY ACADEMY SANDHURST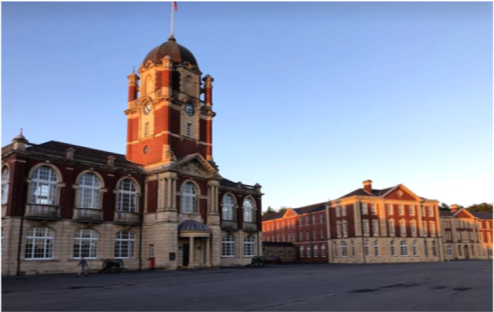 "AMAZING! The band played for a charity dinner night, providing the perfect entertainment for the after party. The band were great to liaise with in the build up and were very understanding on the day. I couldn't recommend enough.".
- RMA Sandhurst, The British Army, October 2021
ASTON MARTIN OWNERS CLUB UK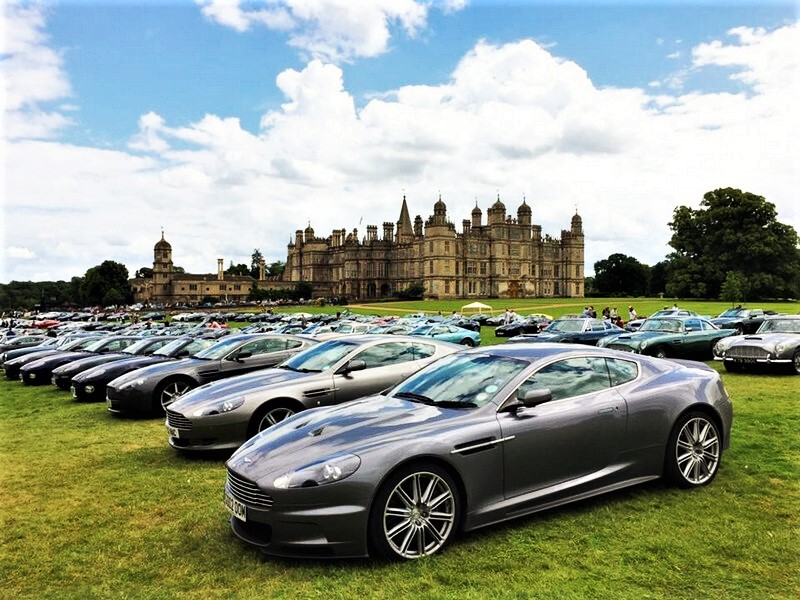 "Very talented group of musicians. Really reliable with timings, setting up etc. The playlist was spot on for the group of guests we had and there was something for everyone to sing and dance along too. A great night provided by them. Highly recommended"
- The Aston Martin Owners Club UK, September 2019
MARQUEE WEDDING, CHESHIRE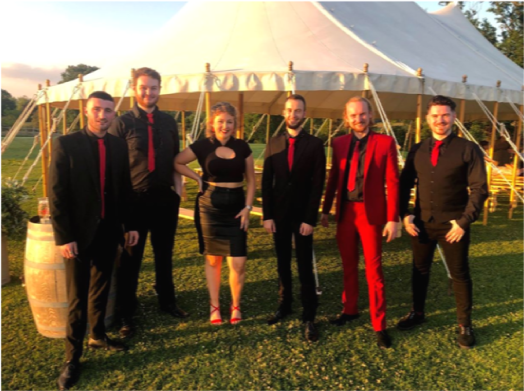 "Central Avenue played at our wedding last week and were fantastic, all the guests loved them. They were so great to work with in the lead up to the event too - really responsive, organised, flexible and positive. Even on the day, they put a few songs together for the kids which went down really well. Thanks so much to Harry and the team for such a great time!"
- Lucy & Joe, June 2021
BIRTHDAY PARTY, STUDIO 54 DISCO THEME, LONDON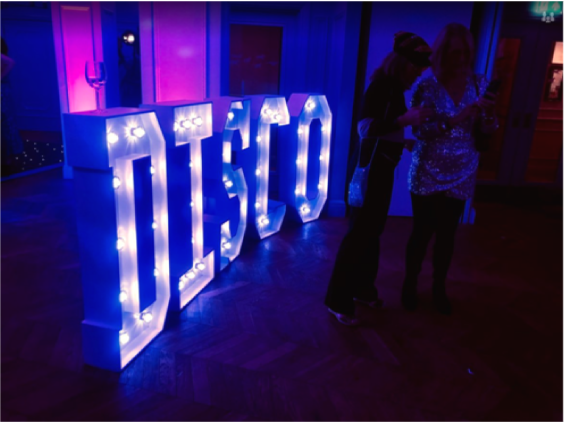 "Central Avenue put on an amazing performance at my Birthday party. From the moment they started the dance floor was full until the end of their set & encore. Thanks, guys, for making my party so memorable!"
- Monique, October 2021
30TH BIRTHDAY PARTY, HAMPSHIRE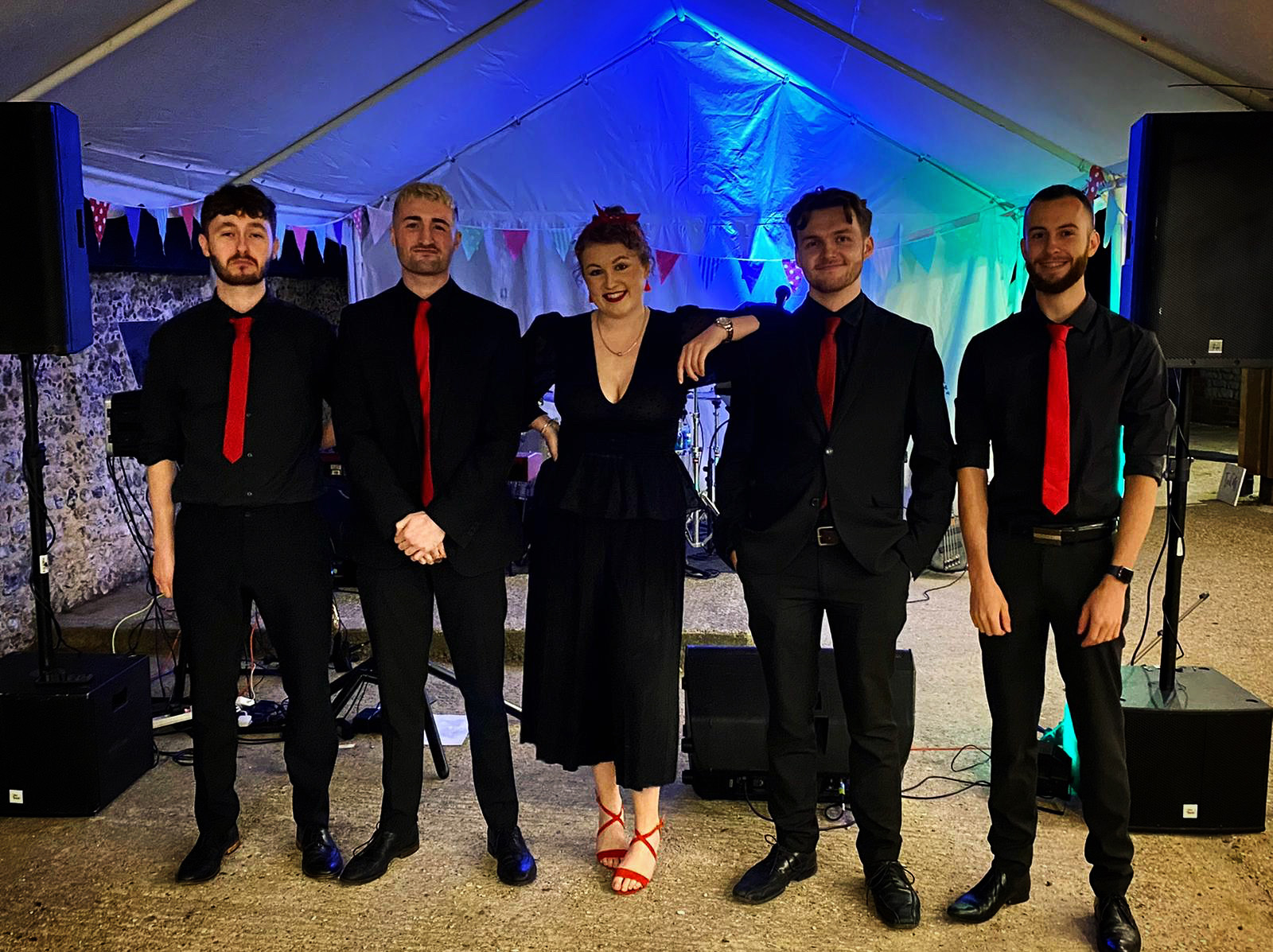 "Central Avenue were incredible at our recent party! Harry (the manager) was extremely communicative and helpful in the build up and on the day, the band were highly professional. They made our party incredibly special, playing all of our requests and keeping the dance floor packed all evening. I would highly recommend Central Avenue - they made our party one to remember!"
- Lily, 30th Birthday Party in Hampshire, September 2021
WEDDING, EAST SUSSEX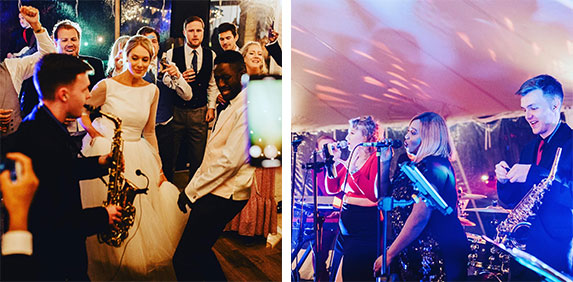 "Incredible band who played a key part in making our wedding the special day it was! Highly recommend"
- Isy and Ope, September 2019
BARN WEDDING, CUMBRIA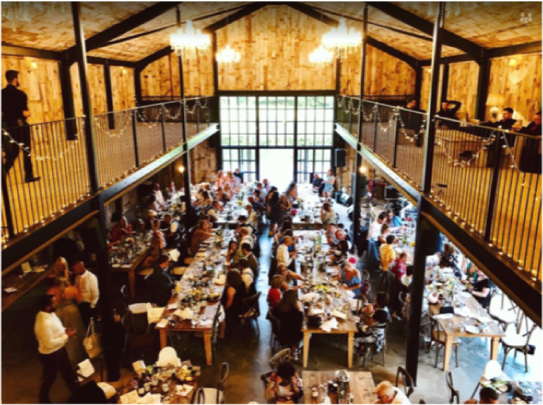 "Amazing band!! our experience with them from booking to performance was incredible. They absolutely took our wedding reception to the next level and it's an evening we will never forget"
- Laura & Gina, August 2021
WEDDING, HARROGATE
"Central Avenue played for our wedding last week. They got everyone dancing! So many people commented on how much they liked the band and what an amazing time they had. Thank you"
- Rachel, July 2021
30TH BIRTHDAY PARTY, BERKSHIRE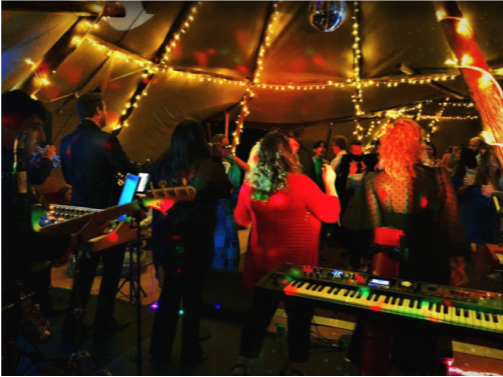 "10/10! We booked Central Avenue for my husband's 30th birthday party a couple weekends ago and it was the best decision we could have made!The female vocalists blew us all away and the added horn section was worth every penny. There wasn't a single moment during their performance where the dance floor was empty! We got rave reviews from our guests, who were thoroughly impressed. When the band finished their set, our guests started shouting 'encore', to which they kindly obliged. They took our party to the next level and helped create an unforgettable night. Needless to say, we will be booking Central Avenue for any future events!"
- Elizabeth, September 2021
TIPI WEDDING, HERTFORDSHIRE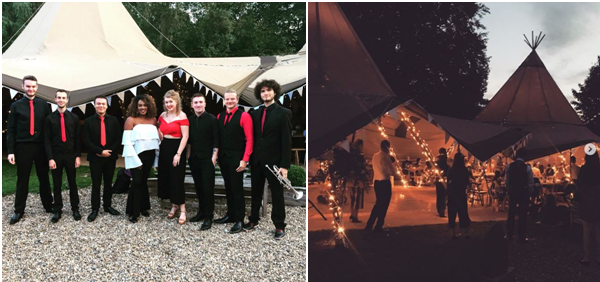 "We hired Central Avenue for our wedding in the Hertfordshire countryside in September 2018. They put on nothing short of an absolutely fabulous performance in our festival tipi! They are wonderful musicians and singers. They had a great set list to choose from and were extremely professional and accommodating with our last minute changes. During their interval they even offered to learn to play a new song so that our nieces could sing it to us as a surprise. The bands manager is very professional and we had great communication from start to finish. We had countless compliments on the band and can honestly say we have never been to a wedding before (and we've been to a lot) where the dance floor remained packed throughout the entire performance. Thanks for helping to make our big day so special! We highly recommend them for any event you may have planned"
- Paul, September 2018
MARQUEE WEDDING, HAMPSHIRE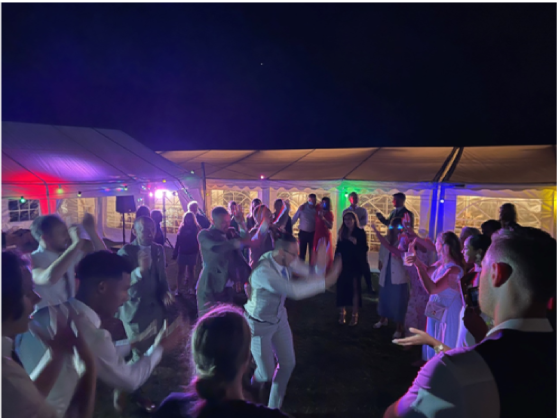 "Amazing band!! our experience with them from booking to performance was incredible. They absolutely took our wedding reception to the next level and it's an evening we will never forget"
- Perri and Laura, August 2021
THE POACHERS COUNTRY HOTEL, LINCOLNSHIRE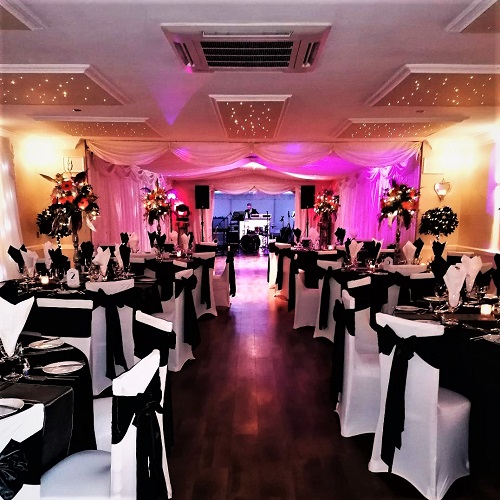 "We booked Central Avenue for our New Years Eve event at our venue. From the start of enquiring all the way through to the event the team were very helpful and accommodating. On the night all guests enjoyed the band as they played a variety of music and made the night enjoyable. All the band were friendly and had a good night welcoming in the New Year"
- Lyle, December 2019
50TH BIRTHDAY PARTY, LEEDS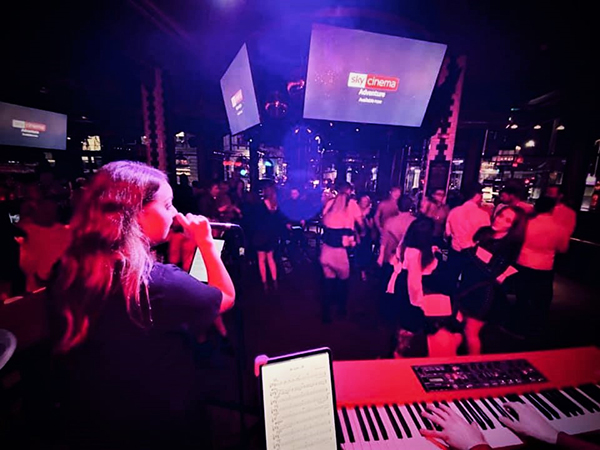 "We booked Central Avenue for a 50th birthday party. They were absolutely fantastic! Would highly recommend. Great communication from Harry before the event, reliable with timings and brilliant music on the night – got everyone up and dancing with a set list that appealed to all ages. Thank you for making our night!" 
- Alison, February 2019
PLANNED LIGHTING MAINTENANCE, HAMPSHIRE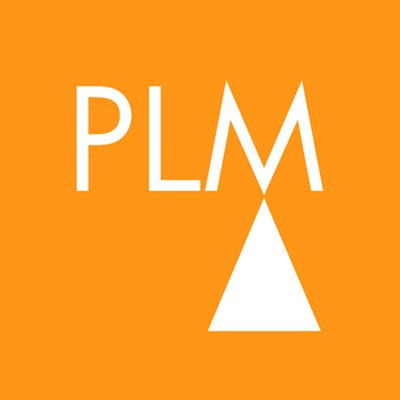 "Central Avenue were amazing from the offset – professional, friendly and the music was brilliant. A very talented bunch of musicians who successfully got the whole party grooving to each song. They delighted all the guests. Everyone who attended the event said how incredible they were and I can't recommend them enough. If you're on the fence, jump over and book the band"
- Roni, November 2018
THE LITTLE ANGEL, HENLEY-ON-THAMES, BERKSHIRE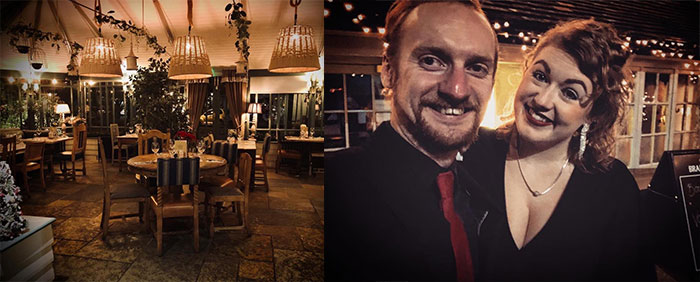 "Extremely professional with an amazing sound. Easy to deal with and communicative. Can't recommend them enough. I would definitely work with them again"
- Sam, Feather-Headed Operations
PURE RETIREMENT, HEADINGLEY STADIUM, LEEDS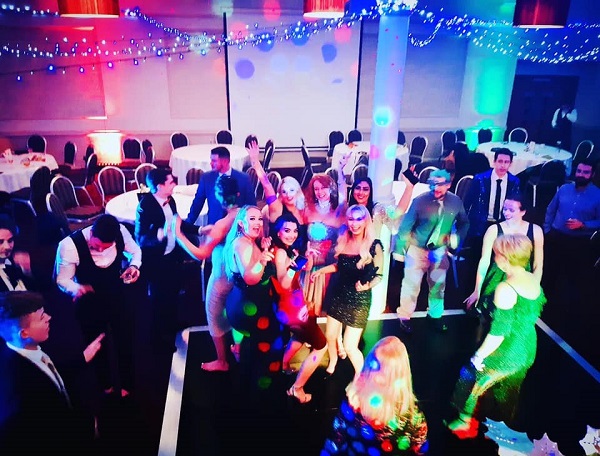 "We booked Central Avenue for our Corporate Christmas party at Headingley Stadium. They were amazing and kept everyone dancing all night. They had a wide range of songs to suit the age range of our office. They were high energy, really fun – easy to work with, professional and friendly. We give them 5/5 stars – we'd thoroughly recommend Central Avenue for any office party or Corporate event"
- Paul, CEO, Pure Retirement, December 2019
MOOR PARK GOLF CLUB, HERTFORDSHIRE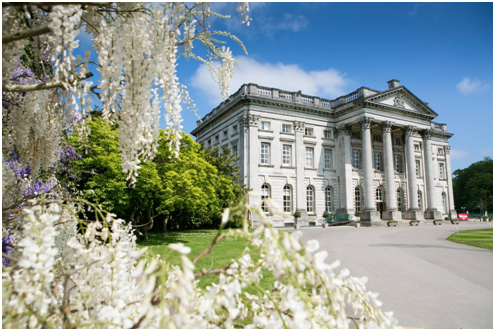 "Very professional – AMAZING and sounded great"
- Alex, August 2019
BIRTHDAY PARTY, SURREY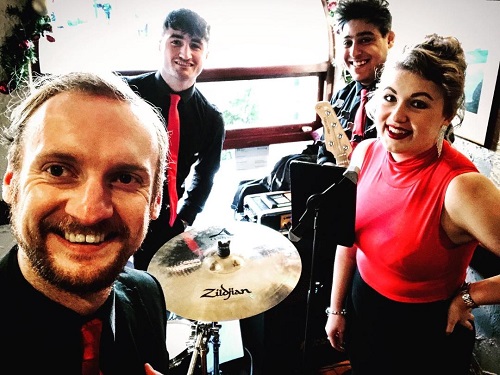 "Fantastic band, a pleasure to work with and everyone at our event really loved their music. Good fun, lively and strong communication in the build-up."
- Kingsley, January 2020
DELTA ACADEMIES CHARITABLE TRUST BALL 2019, DONCASTER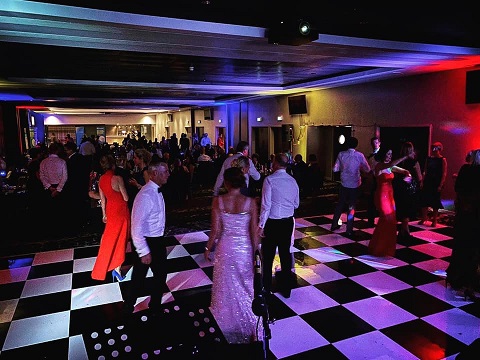 "Performance was amazing, they got everyone up and dancing right from the start and contributed so much to making this the best ball so far."
- DACT, March 2019
WEDDING CELEBRATION, HAMPSHIRE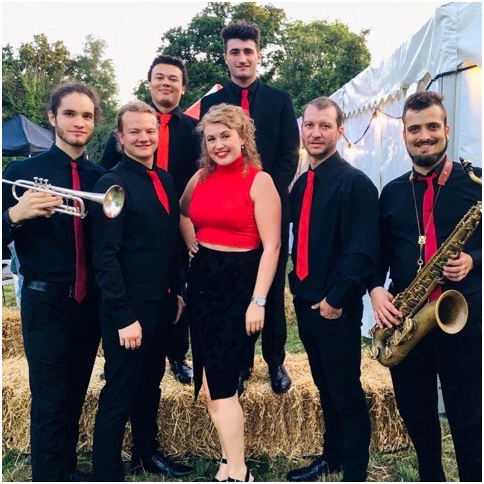 "A highly professional, very tight band and really nice people. Just a fabulous band. Made a really good party a fabulous party. Our guests were blown away by Central Avenue."
- Laurence and Corinne, July 2019
PRIVATE EVENT, SHEFFIELD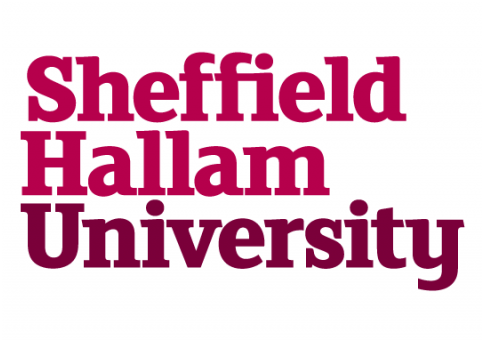 "We hired Central Avenue for our Fine Art fundraising event and they were amazing. Great vibe, exactly what we had hoped for everyone was loving the variety of songs played. They definitely got the crowd going"
- Sheffield Hallam University, June 2019
60TH BIRTHDAY PARTY, NORTH YORKSHIRE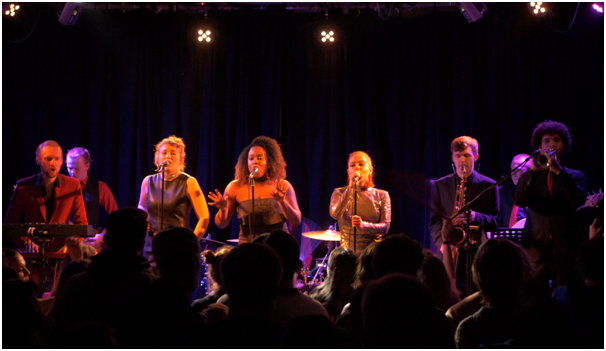 "We hired Central Avenue for my husband's 60th birthday party. Lovely young people who are fantastic musicians with a brilliant female singer. They have an impressive set list that totally suited the wide age range of our guests. They filled the dancefloor and nothing was too much trouble for them.I would highly recommend them for any function, wedding or party." 
- John and Andrea, May 2019
MONTHLY RESIDENCY EVENT, LONDON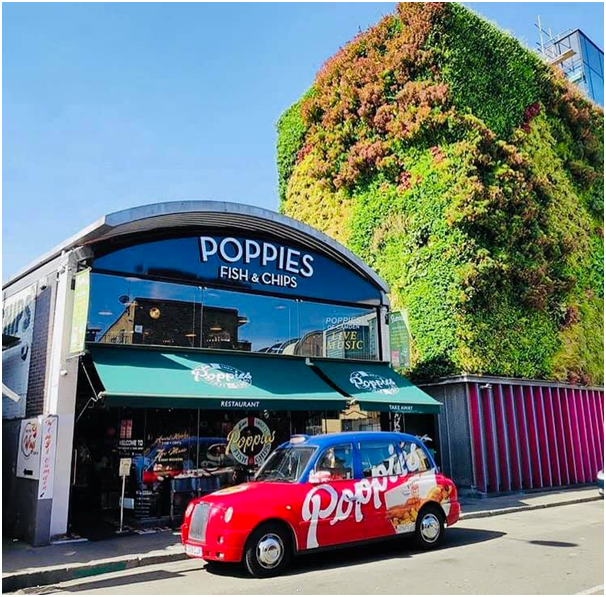 "Central Avenue are a great band. They do a fantastic job entertaining our clients and guests!" 
- Poppies Fish and Chips, Camden
ACADEMY OF CONTEMPORARY MUSIC, SURREY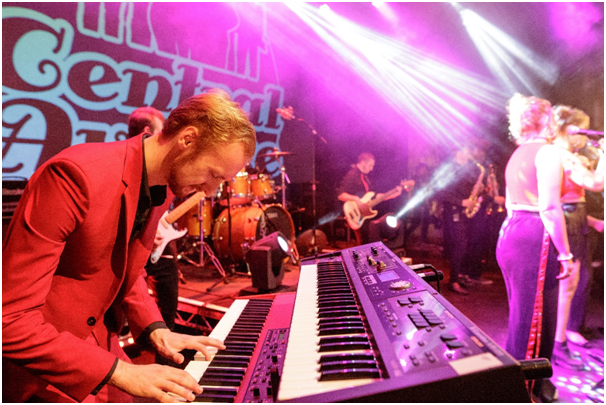 "Central Avenue are a great party band. Talented, professional. They'll definitely get you up dancing"
- ACM, July 2018
BINGHAM HOTEL, RICHMOND, LONDON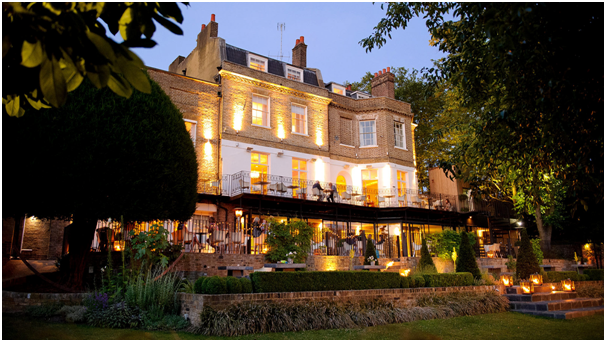 "Just had a fabulous party thanks to their music. Young, energetic, very helpful and very professional. We were very happy with their list and only had to highlight a few songs we really liked. Very consistent bass and drums, great solos from guitar, a keyboard player that turns into a Saxophone player and fantastic vocal. Our guests loved them and so did we"
- Giuliano, December 2018
RODILLIAN ACADEMY FESTIVAL, WEST YORKSHIRE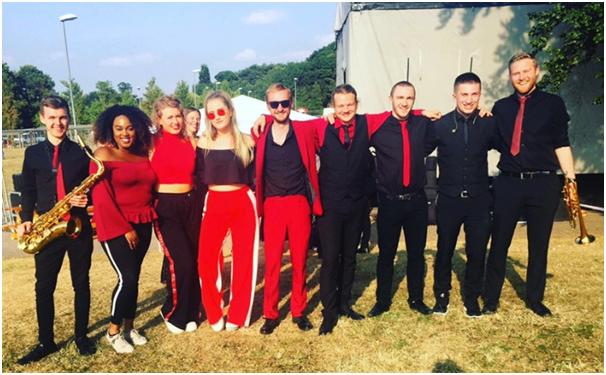 "These guys rocked our Music Festival. They performed in front of 2000 people across two performances and had us all dancing. Central Avenue are really professional and we would book again" 
- Ian, July 2018
THE BOX, LEEDS CITY CENTRE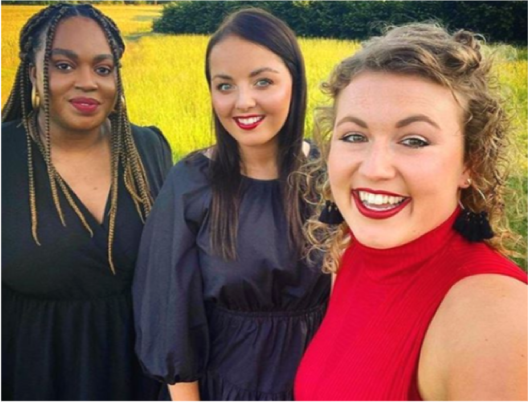 "We had Central Avenue as one of our evening bands in a city centre venue. Very easy and pleasant to work with and entertained both the patrons and the bar staff with a brilliant upbeat set. I look forward to working with them again!" 
- Richard, January 2019
WEDDING IN FARNHAM, SURREY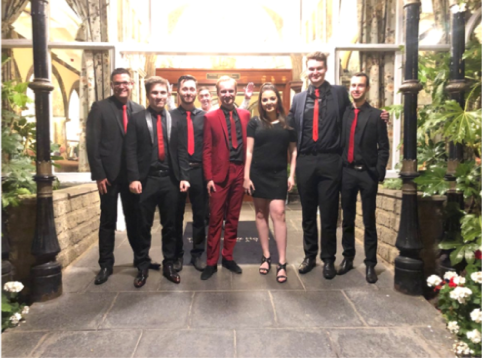 "We had Central Avenue perform at our wedding in Farnham. They did a fantastic job entertaining our guests. We had lots of compliments! They were very friendly and accommodating. We'll definitely have them again for a future event" 
- Cherrie, July 2019
EMERALD KITTY ENTERTAINMENT

"I booked Central Avenue through my company Emerald Kitty Entertainment for a corporate event on behalf of one of our clients. I received fantastic feedback from the client and the booking process was a pleasure. I will not hesitate to book Central Avenue again for future events. Well done Central Avenue."
BHHHC CORPORATE AWARDS EVENING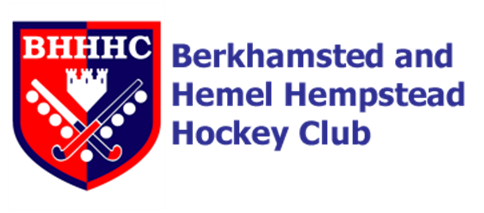 "We hired Central Avenue for our hockey awards night and they were fantastic!! Everyone love it, from the youngsters to the oldies everyone got up for a dance."
JEREMY'S AT THE BOATHOUSE, YORKSHIRE
"Central Avenue are a great band who play a wide variety of music to keep the dancefloor happy and very professional also."
PRIVATE EVENT, BRIGHOUSE
"What a great and talented group of musicians. A great set list with a good mix of music to suit all tastes. If you need a band for a big birthday party / family celebration or wedding –Central Avenue is the band for you".
HELENA MAY MUSIC
"A funky, soulful, fun talented bunch of musicians. Want a party with an excellent live band? These ladies and gents come highly recommended!"
GAIUS BROWN
"I would highly recommend Central Avenue to anyone. A wonderful group of lovely individuals on and off the stage and an absolute blast to see live."
KIT HILL CASTLE, CORNWALL
"Very professional from the outset. Central Avenue are a great band and a bunch of lovely people. I can't thank them enough"
FRAME NORTH MEDIA
"Every single person at the party was absolutely blown away by the performance of Central Avenue"
THE STAR, GUILDFORD
"I think Central Avenue do a great job – they smashed the Disco numbers and actually had me singing and dancing along, which is a rarity!"
MARDHYS
"Central Avenue, what a group of musical excellence! So much fun to listen to and they will play your all-time favourites! Harry's leadership goes to show in an effective function band which seems to flow effortlessly on stage. Just a bloody good band"
PRIVATE EVENT, DAVID
"Youthful, vibrant, exciting are just a few words to describe the performance of this band. All expert musicians, all with a need to entertain, and entertain they certainly did. Expertly lead by Key player and band leader, Harry Garbutt they reproduced songs from long before their time with great attention to detail. Almost none stop Disco/Boogie/Pop/Funk/Soul for two and a half hours delivered by a trio of eye catching young ladies singing their hearts out, a Rhythm section pumping out a beat to die for, an awesome brass section and tuneful keys leading the line. If you are having a function, a corporate event or a wedding, look no further than Central Avenue to make the event a resounding success"
PRIVATE EVENT, SURREY
"Congratulations – the event you organised. Real feel good music and such fun – you injected so much energy into the performance too! If I hear of anyone looking for a band for function, wedding, party – I'll be sure to recommend Central Avenue!"