WEDDING CELEBRATION, HAMPSHIRE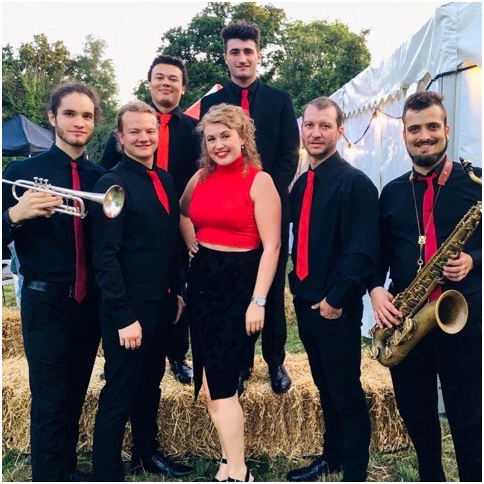 "A highly professional, very tight band and really nice people. Just a fabulous band. Made a really good party a fabulous party. Our guests were blown away by Central Avenue."
- Laurence and Corinne, July 2019
PRIVATE EVENT, SHEFFIELD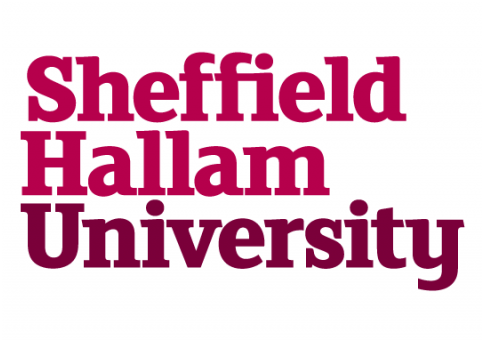 "We hired Central Avenue for our Fine Art fundraising event and they were amazing. Great vibe, exactly what we had hoped for everyone was loving the variety of songs played. They definitely got the crowd going"
- Sheffield Hallam University, June 2019
60TH BIRTHDAY PARTY, NORTH YORKSHIRE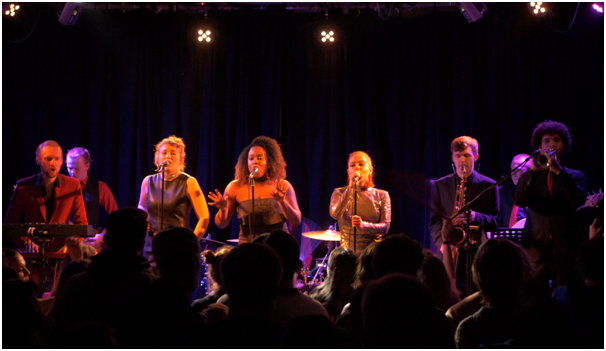 "We hired Central Avenue for my husband's 60th birthday party. Lovely young people who are fantastic musicians with a brilliant female singer. They have an impressive set list that totally suited the wide age range of our guests. They filled the dancefloor and nothing was too much trouble for them.I would highly recommend them for any function, wedding or party." 
- John and Andrea, May 2019
MONTHLY RESIDENCY EVENT, LONDON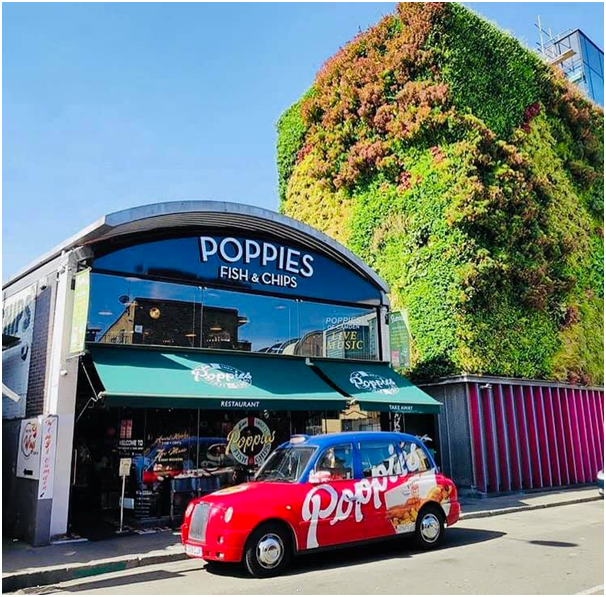 "Central Avenue are a great band. They do a fantastic job entertaining our clients and guests!" 
- Poppies Fish and Chips, Camden
ACADEMY OF CONTEMPORARY MUSIC, SURREY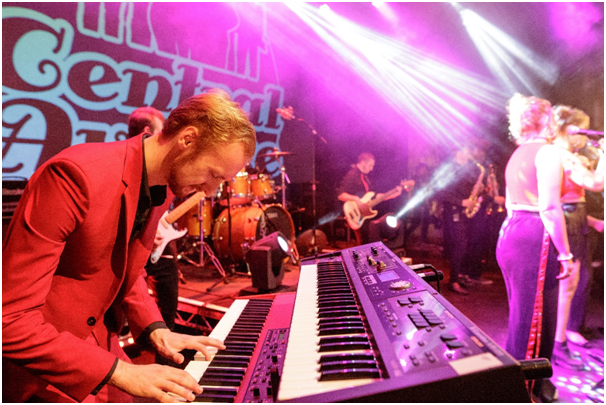 "Central Avenue are a great party band. Talented, professional. They'll definitely get you up dancing"
- ACM, July 2018
BINGHAM HOTEL, RICHMOND, LONDON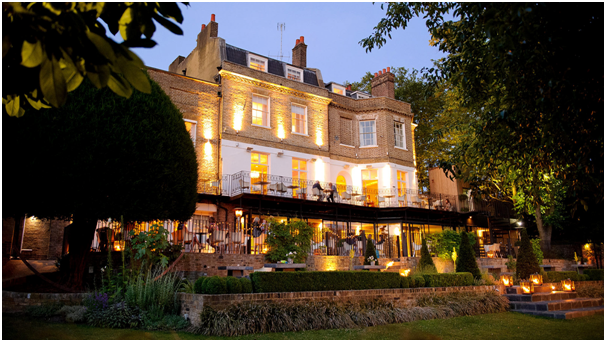 "Just had a fabulous party thanks to their music. Young, energetic, very helpful and very professional. We were very happy with their list and only had to highlight a few songs we really liked. Very consistent bass and drums, great solos from guitar, a keyboard player that turns into a Saxophone player and fantastic vocal. Our guests loved them and so did we"
- Giuliano, December 2018
RODILLIAN ACADEMY FESTIVAL, WEST YORKSHIRE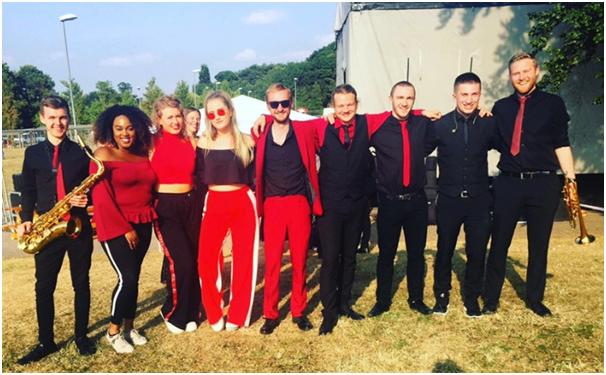 "These guys rocked our Music Festival. They performed in front of 2000 people across two performances and had us all dancing. Central Avenue are really professional and we would book again" 
- Ian, July 2018
THE BOX, LEEDS CITY CENTRE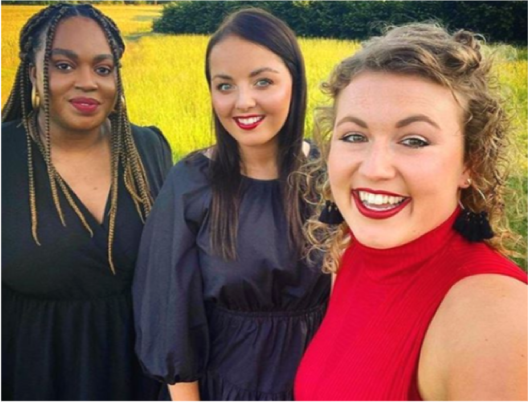 "We had Central Avenue as one of our evening bands in a city centre venue. Very easy and pleasant to work with and entertained both the patrons and the bar staff with a brilliant upbeat set. I look forward to working with them again!" 
- Richard, January 2019
WEDDING IN FARNHAM, SURREY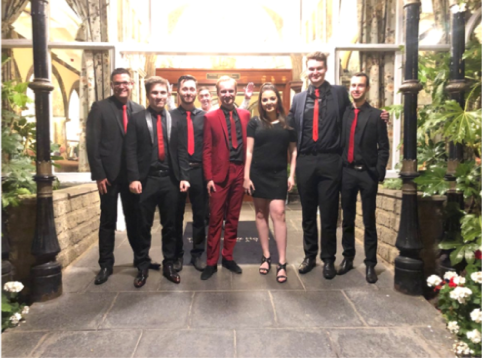 "We had Central Avenue perform at our wedding in Farnham. They did a fantastic job entertaining our guests. We had lots of compliments! They were very friendly and accommodating. We'll definitely have them again for a future event" 
- Cherrie, July 2019
EMERALD KITTY ENTERTAINMENT

"I booked Central Avenue through my company Emerald Kitty Entertainment for a corporate event on behalf of one of our clients. I received fantastic feedback from the client and the booking process was a pleasure. I will not hesitate to book Central Avenue again for future events. Well done Central Avenue."
BHHHC CORPORATE AWARDS EVENING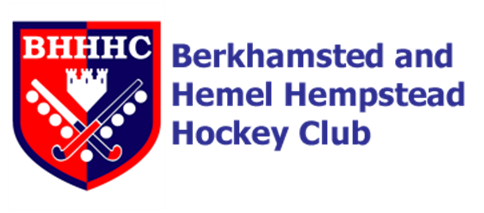 "We hired Central Avenue for our hockey awards night and they were fantastic!! Everyone love it, from the youngsters to the oldies everyone got up for a dance."
JEREMY'S AT THE BOATHOUSE, YORKSHIRE
"Central Avenue are a great band who play a wide variety of music to keep the dancefloor happy and very professional also."
PRIVATE EVENT, BRIGHOUSE
"What a great and talented group of musicians. A great set list with a good mix of music to suit all tastes. If you need a band for a big birthday party / family celebration or wedding –Central Avenue is the band for you".
HELENA MAY MUSIC
"A funky, soulful, fun talented bunch of musicians. Want a party with an excellent live band? These ladies and gents come highly recommended!"
GAIUS BROWN
"I would highly recommend Central Avenue to anyone. A wonderful group of lovely individuals on and off the stage and an absolute blast to see live."